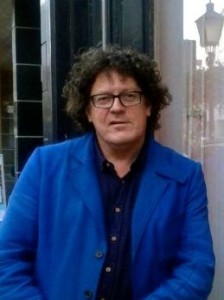 Jos Cozijnsen was born in 1960, Hilversum in The Netherlands. Education: Master's Degree Law at the University of Utrecht (1985). Specialization: social-administrative Law. From 1993 to 1997 he worked for the Netherlands' Environment Ministry as member of the Dutch delegation to the UNFCCC meetings including to Kyoto. With extensive international environmental law experience, he is deeply knowledgeable about the Kyoto Protocol's market mechanisms, international attitudes towards such mechanisms and about current developments in this field.
Core activities:

Knowledge transfer and training. Since 1998 he works as consultant for Environmental Defense Fund (USA) on disseminating the lessons learned in the USA on emissions trading, and now the reversed way; see publication 'Harvesting the Low-Carbon Cornucopia' (2007). Knowledge transfer is one of his core activities, illustrated by his info-site www.emissierechten.nl, his frequent comments columns in magazines and participation in conferences, workshops, training courses.
Another core activity is legal consultancy to companies, authorities and political parties. Cozijnsen is one of the few attorneys with overview over the linkage between all the law areas related to emissions trading.
A third core activity is strategic consultancy to companies and authorities on the application of the rules and opportunities of greenhouse gas emissions trading for specific sectors, for companies, for projects and product chains and on the generration of CO2 value for business cases.